In today's rapidly evolving digital landscape, Blockchain technology stands as a game-changer. At Dzab Soft, we're at the forefront of harnessing the power of blockchain to revolutionize the way businesses operate.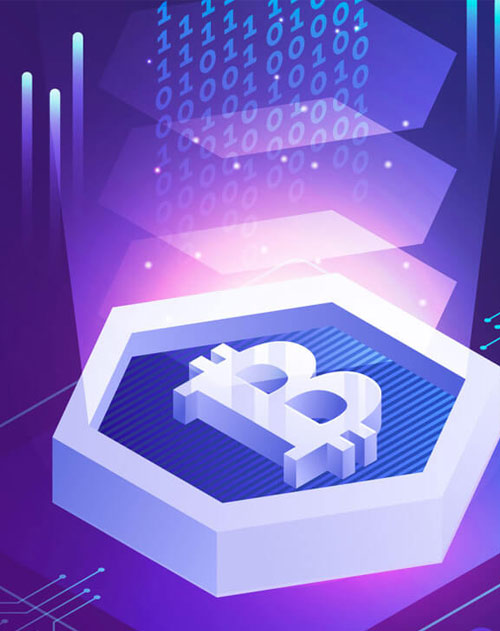 Our Blockchain Development Services:
Smart Contract Development:
Streamline your operations with self-executing contracts. Our experts design and deploy smart contracts that automate processes, enhance security, and reduce the risk of fraud.
Decentralized Applications (DApps):
Leverage the advantages of decentralized networks with custom DApp development. From concept to deployment, we create applications that run securely on blockchain platforms.
Private Blockchain Development:
Enhance privacy and control over your data with a private blockchain. We design and implement tailored solutions for enterprises looking to maintain a closed network.
Tokenization and ICO/STO Development
Unlock new avenues for fundraising and investment with tokenization. Our team can guide you through the process of launching Initial Coin Offerings (ICOs) or Security Token Offerings (STOs).
Blockchain Integration
Seamlessly integrate blockchain technology into your existing systems and processes. Whether it's supply chain management, identity verification, or payment solutions, we have the expertise to implement blockchain solutions.
---
Why Choose Dzab Soft for Blockchain Development:
Expertise in Emerging Technologies:
Our team boasts extensive experience in blockchain, along with a deep understanding of the latest advancements in this transformative technology.
Tailored Solutions for Your Business:
We understand that each business has unique requirements. Our solutions are customized to align perfectly with your goals and operational needs.
Security and Transparency:
Security is paramount in blockchain development. We implement best practices and thorough testing to ensure your blockchain solutions are robust and tamper-proof.
Ongoing Support and Maintenance
Your journey with us doesn't end with deployment. We provide continuous support, updates, and maintenance to ensure your blockchain solutions remain efficient and up-to-date.
Proven Track Record
Dzab Soft has a track record of delivering innovative and effective blockchain solutions for a diverse range of industries, from finance to supply chain and beyond.