Mobile Application Development
In today's fast-paced world, a mobile presence is not just an option, it's a necessity. At Dzab Soft, we specialize in creating cutting-edge, user-centric mobile applications that empower businesses to thrive in the digital age.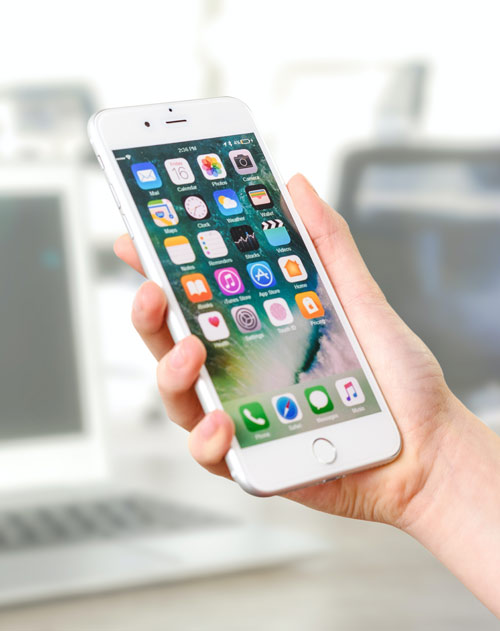 Our Mobile Application Development Services:
Native App Development:
Leverage the full potential of iOS and Android platforms with native app development. Our experts create high-performance apps that offer seamless user experiences and access to device-specific features.
Cross-Platform Development:
Reach a wider audience with cross-platform app development. We use frameworks like Flutter and React Native to build apps that work flawlessly on both iOS and Android devices, reducing development time and cost.
UI/UX Design:
User experience is at the heart of our design philosophy. Our designers create intuitive, visually appealing interfaces that engage users and keep them coming back for more.
App Integration:
Ensure your mobile app integrates seamlessly with your existing systems, databases, and external APIs. We specialize in creating apps that work harmoniously within your digital ecosystem.
---
Why Choose Dzab Soft for Mobile App Development:
Expertise in Emerging Technologies:
Our team stays on the cutting edge of mobile technology, using the latest tools and frameworks to develop apps that meet the demands of today's users.
Security and Data Protection:
Security is paramount. We implement robust measures to safeguard your app and user data, ensuring compliance with industry regulations and data protection laws
Post-Launch Support and Updates:
Our commitment to your success extends beyond the initial launch. We provide ongoing support, maintenance, and updates to keep your app optimized and up-to-date.
Client-Centric Approach
Your vision is our priority. We work closely with you to understand your business goals and tailor our solutions to meet your specific needs and objectives.