In the fast-paced digital landscape, your domain name is not just an address; it's your online brand identity. At Dzab Soft, we understand the critical importance of a memorable and secure domain name for your business.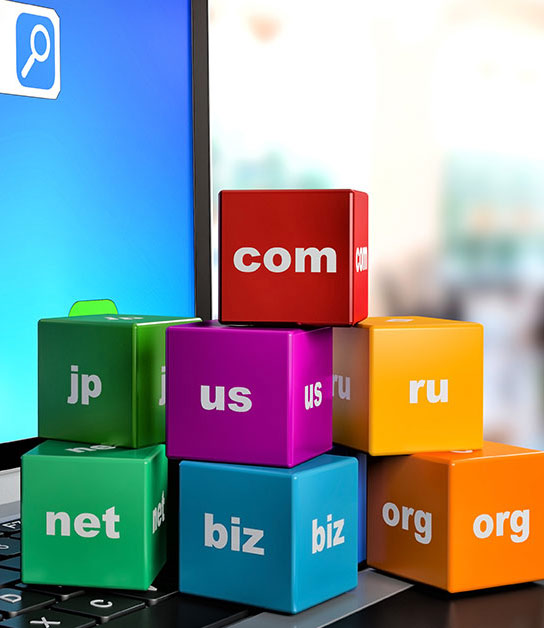 Our Domain & Registration Services:
Domain Name Selection:
Choosing the right domain name is crucial. Our experts will help you select a domain name that reflects your brand identity, is easy to remember, and aligns with your business objectives.
Domain Extensions
We offer a wide range of domain extensions to suit your specific needs. Whether it's the classic .com, a region-specific extension like .us or .eu, or a niche extension like .tech, we've got you covered.
Domain Privacy Protection:
Your privacy is our priority. Our domain registration service includes privacy protection features to shield your personal information from public view, safeguarding you from spam and identity theft.
DNS Management
Our DNS management tools allow you to easily configure your domain settings, ensuring seamless routing of traffic to your website, email servers, or other online services.
Domain Transfers and Renewals
Need to transfer an existing domain or renew an expiring one? We've got you covered. Our team will assist you in smoothly managing domain transfers and ensuring timely renewals.
---
Why Choose Dzab Soft for Domain Registration:
Expert Guidance:
Our team of domain experts is well-versed in the intricacies of domain registration. We provide personalized advice and recommendations based on your business goals.
Seamless Integration:
We understand that a domain is just one part of your online presence. Our experts can seamlessly integrate your registered domain with your website, email, and other online services.
Transparent Pricing:
At Dzab Soft, we believe in transparent pricing with no hidden costs. You'll know exactly what you're paying for, and we offer competitive rates for domain registration services.
Dedicated Support
Have questions or need assistance with your domain? Our support team is available to provide prompt and knowledgeable assistance, ensuring you have a hassle-free experience.
Register New Domain