Web Application Development
In the digital age, a well-crafted web application can be the driving force behind your business success. At Dzab Soft, we specialize in creating powerful, intuitive, and scalable web applications that cater to your unique needs.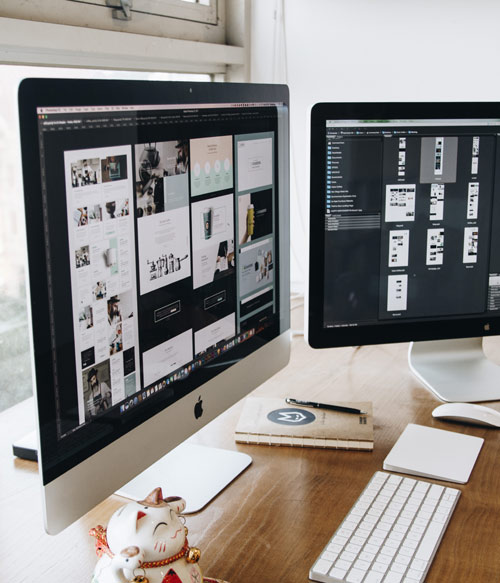 Our Web Application Development Services:
Customized Solutions:
We understand that every business is unique. Our team of skilled developers works closely with you to design and develop custom web applications that align perfectly with your specific requirements.
User-Centric Design:
User experience is paramount. Our designers create intuitive interfaces that enhance user engagement and satisfaction, resulting in higher adoption rates and improved customer retention.
Scalable Architecture:
As your business grows, so should your web application. We design scalable architectures that can handle increased user loads and additional features, ensuring your application remains robust and responsive.
Cross-Platform Compatibility:
Our web applications are developed to function seamlessly across various devices and platforms, providing a consistent and user-friendly experience for all users.
Integration Capabilities:
We understand the importance of a connected digital ecosystem. Our developers have expertise in integrating your web application with third-party services, APIs, and databases, enhancing functionality and efficiency.
---
Why Choose Dzab Soft for Web Application:
Expertise in Cutting-Edge Technologies:
Our team stays updated with the latest web development trends and technologies. We leverage tools and frameworks like React, Angular, Node.js, and more to deliver modern and efficient web applications.
Agile Development Methodology:
We follow agile development practices, ensuring transparent communication, regular updates, and the ability to adapt to changing requirements. This results in faster delivery times and higher client satisfaction.
Security and Compliance:
Security is a top priority. We implement industry-standard security measures to protect your web application from vulnerabilities and ensure compliance with data protection regulations.
Post-Deployment Support
Our commitment to your success doesn't end with deployment. We provide ongoing support, maintenance, and updates to keep your web application performing at its best.